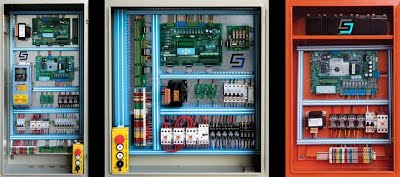 Control Panel Design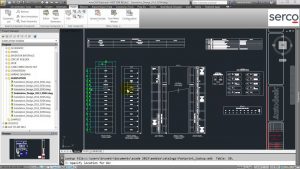 Serco Syria are automation services provides expert design and drafting services for industrial control panels. Using our extensive Auto CAD drafting experience, we can design, build and test panels to meet your needs in the most reliable and cost-effective manner.
Damasks < Syria , control panel design , electric ,electronic 
Once a design is finalized, we extract the data to compile a bill of materials, source all the components and order and assemble the panels. The panels are then tested, including full control system testing,  required
We can create an optimized layout of the equipment, including power sources and wiring, making the most efficient use of space, while ensuring that all equipment is accessible for maintenance and repairs. With AutoCad capabilities, we can quickly and easily implement any changes through all stages of the design process and provide full documentation to meet legal requirements.
Call Serco's Automation Services Department at 00963112320459  for information about our control panel design & build services.
Panel Development — We Design It. We Build It.
We provide you with a unique perspective on the control panel design and development process.
Damascus < Syria , control panel design , electric ,electronic 
In Serco Syria we design with the build in mind.
Leveraging our experience in lean manufacturing, we make design choices during the engineering phase that help us maximize efficiencies of time and materials during the assembly process.
The routine feedback our engineers receive from the shop floor give us a wealth of practical insight to translate your requirements into "build-ready" designs.
By focusing equally on the engineering of the control panel and the protocol for its manufacture, we create solutions that target the "sweet spot" on the cost/performance curve.
We speak ( engineer )
A full quarter of our employees and managers are degrees engineers. That's many years of combined controls-engineering experience under one roof.
Decades of experience in industry sectors ranging from semiconductors to waste water management have prepared us to anticipate the challenges your system will encounter in the field.
We understand control panels and control systems as a specialized discipline — one with unique challenges posed by automated systems that must sense and interact with complex sets of cues from the work environment.
All our custom control panel designs aim for consistent and dependable real-world performance, with particular attention paid to safety, expand ability and serviceability.
Long-standing relationships with a network of proven vendors give us an edge, not only on pricing, but on access to the best in available components.
Collaborative Design
Serco Syria closely with customers to precisely define your control panel design requirements and to gain a thorough understanding of the environment where your application will perform.
Our process aims for seamless alignment between our engineers and yours, insuring in-depth understanding on all sides.
We provide you with detailed schematics as well as full documentation for each step in the cell-based manufacturing protocol created for your project, right down to the layout of the workstations to detailed photo documentation of the assembly process. This complete package allows your control panel design to easily re-up for production, anytime the need arises.
Contact us to discuss the custom control design and engineering projects on your horizon.
In Serco Syria our areas of specialization include:
Process & Machine Control Panels and Systems.
Applications Consulting & Systems Design.
Drive/Motion Control / PLC Control Panels and Systems.
Pneumatic & Hydraulic Control Panels and Systems.
Complete Systems Documentation.
Testing to Client Specifications.
Field Support by Skilled Engineers.
Installation.