We are supplying tailored security solutions to homes, businesses and public sector organizations. We are a global organisation operating at the local level and committed to providing state-of-the-art solutions to all of our customers. Our strength lies in our reliability and commitment to customer service.
How can you protect your store or shop for retail sales whether it is inside a mall or separate and independent on the street.
Serco will provide that deceives in Damascus Syria
If you have a retail store in a shopping mall, you probably understand that there are potential security threats to your business.
The shopping center is a public place where hundreds, even thousands of people pass through. This represents a unique situation for security professionals.
As a retailer, you know the importance of balancing safety and security with your store image.
Many people feel worried about making their site seem unattractive or "like a castle" when they think of security solutions.
please call us to get free quote : 00963948883222
serco Syria Damascus commercial access control equipment can create a safer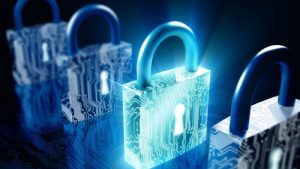 Physical Protection:
Serco syr Physical Protection Solutions
Serco's Physical Division are able to provide a wide range of external and internal physical made-to-measure solutions, which are tailor-made to suit.
When utilised as part of a wholly-integrated security solution, our products protect buildings and equipment from robbery, vandalism, ram-raids and even gun violence.
Our robust offerings are developed from in-house designs, which are manufactured and installed as part of a bespoke, made-to-measure process.
Also we made:
Roller Shutters
Manual or Electronic Roller Shutters
Fire Roller Shutters
Custom Made Physical Security
Access Control
State Of The Art Access Control Systems
Serco's commercial access control equipment can create a safer environment for your business by allowing access only to authorized personnel, whilst also discouraging opportunistic theft. From simple one-door systems installed as part of your intruder alarm system to multi-site systems controlled via one intuitive Graphical User Interface (GUI), Serco's experienced designers can guide you in selecting the most suitable solution for your requirements.
 Fire Alarms and Extinguisher:


Specialist Fire Safety Solutions for Your Business
Serco understand the problems and challenges caused when a fire disrupts a business. Let us work with you to design a system to help minimize loss and disruption to your business. Our team of experienced fire consultants will help design a fire solution best suited to your individual business needs.


Fire Alarms:


Serco syr knows the importance of creating the correct fire alarm solution for a business premises. As buildings and business requirements differ, we will work with you to arrive at the design best suited for you in order to minimize loss of stock and assets, reduce damage to property and provide an early warning system for your staff.
Smaller premises are split into Fire Zones to help locate the source of an incident
Larger premises use an addressable fire detection system where each detector has a unique address allowing incidents to be identified precisely.
A small system comprises of a control panel, break glass call point and sounders and some automatic detectors

Fire Alarm System Design
System design is a vital component of a successful fire installation. registered engineers and fire risk assessors, Serco syr can assess your needs and design reliable systems to cope with your fire risks and protect life and property.
There can be a number of influencing bodies such as your insurer, local authority and your risk assessment process. we are able to captuer these requirements and formulate designs to satisfy all of these stake holders.

Fire Extinguishers:

Full range of portable fire extinguishers.
Portable extinguishers of all sizes to meet the needs of commercial and industrial premises.
Installation, design and maintenance all be undertaken to International Standards.

Emergency Lighting:

A complete range of self-contained emergency lighting fittings.
Product range includes exit signs, plastic bulkheads and spot light units.
Fittings can be provided for industrial large open areas, through to decorative fittings for receptions and offices.